Organic Madagascar Vanilla Beans
From a selection of 100% traceable vanilla, respectful of farmers and
biodiversity, our new organic & sustainable Madagascar Bourbon attests
to our commitments and our Care & Act approach in favor of a
responsible vanilla sector.
Harvested and prepared by hand in Madagascar according to the
traditional method, our Organic Madagascar Bourbon Vanilla Beans
enrich your creations with the intensity of their balsamic, phenolic, and
woody aromatics
+ Planifolia variety
+ Organic Certification
DOWNLOAD THE
PRODUCT SHEET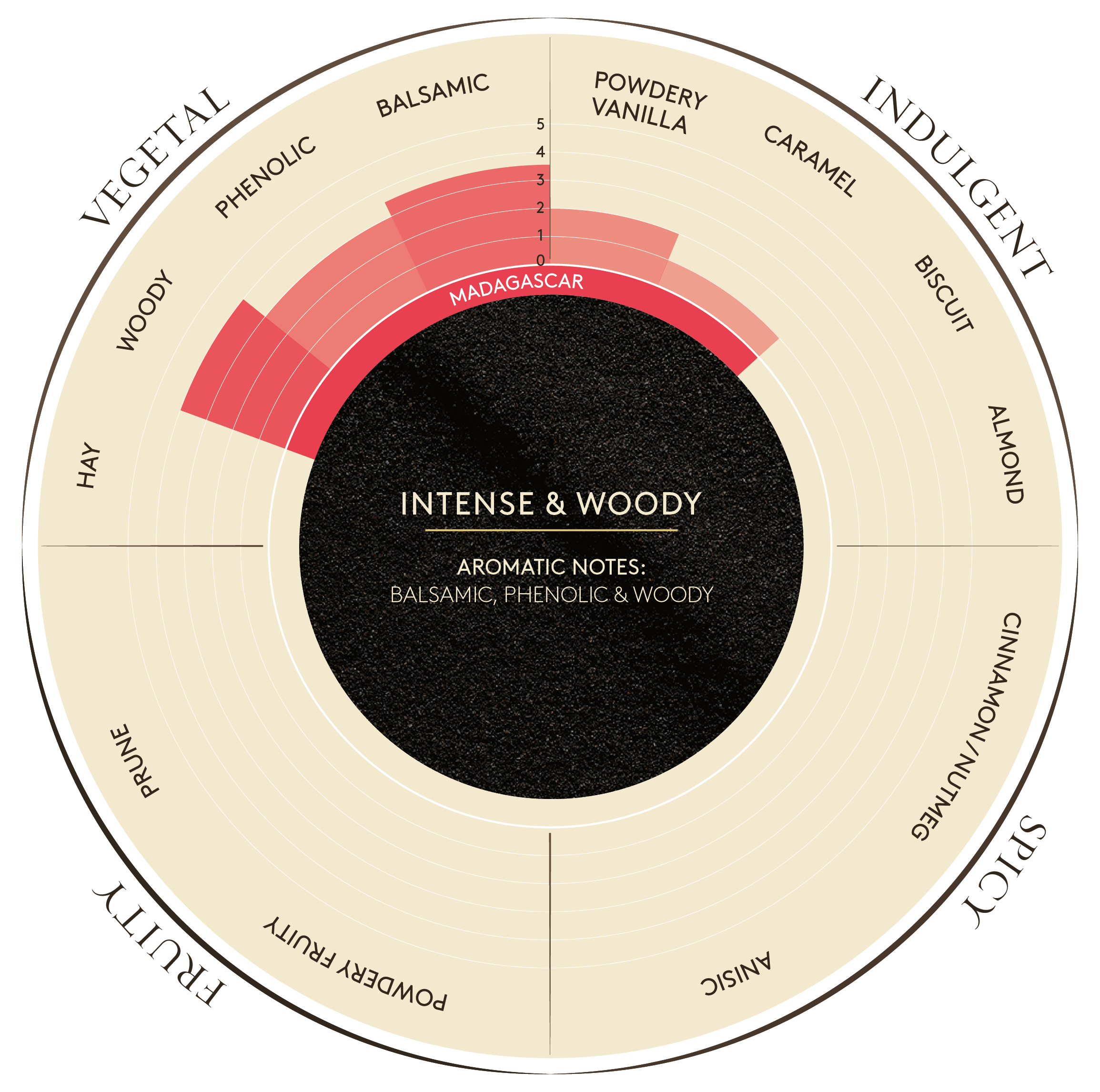 Directions for infusion:
– Split the bean, scrape out the seeds with a knife and immerse it all in your liquid preparation (1 bean per liter)
– Let infuse at 70°C for 20 min then let it cool down. If possible, let infuse 24h in the fridge
Directions for storage:
– Store the beans away from light at room temperature in a metal box or glass jar (do not refrigerate nor freeze)
an internationally-known French brand.
a family history since 1946.
a recognised and patented extraction process.
a recognised aromatic expertise.