Madagascar Bourbon Vanilla Extract
PURE VANILLA FROM BEAN TO EXTRACTS, INTENSE AND WOODY
Extracted from the finest quality of Madagascar Bourbon vanilla
beans, capturing the full and authentic flavor of its unique aromatic
profile, with woody, balsamic, and phenolic notes. Ready to use and
easy to measure out, it can be poured directly into preparations,
without prior infusion. Its single origin enhances all classics of the
fine pastry and your creations.
DOWNLOAD THE
PRODUCT SHEET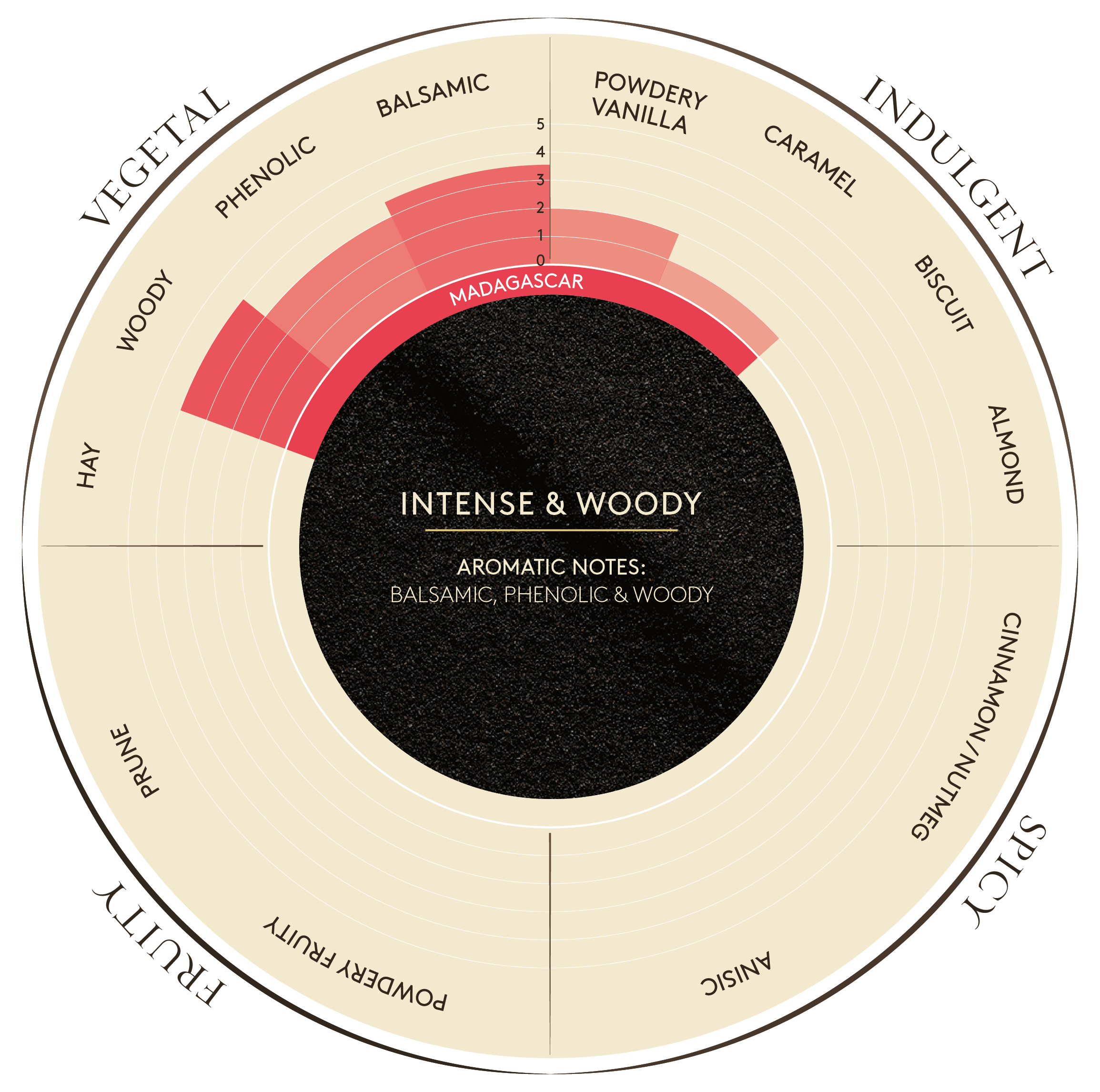 Directions for use:
– For use in all types of applications, sweet and savory, hot and cold: ice creams, pastry creams and custards, mousses, sponge cake, biscuits, fruit preparations, chocolate ganache, sauces, etc
Recommended dosage:
– 2% by weight
– Shake well before use
Directions for storage:
– Keep in a cool, dry place after opening
The added value:
– Add value to your creations by promoting the use of single origin Madagascar Bourbon Vanilla
-6 x 1QT PET bottle, -4 x 5L jug - 1 x 50GL drum
an internationally-known French brand.
a family history since 1946.
a recognised and patented extraction process.
a recognised aromatic expertise.