Cold Brew and Coffee Extract
ALL THE AROMATIC RICHNESS OF COLD BREW COFFEE, IN A
UNIQUE AND READY-TO-USE EXTRACT
Obtained through a slow cold infusion of 100% Arabica beans, Cold
Brew preserves all the aromatic richness of coffee and guarantees a high
caffeine content.
Discover it in a ready-to-use coffee extract. Strong, with roasted and
ground coffee notes, a pleasant bitterness, without acidity.
For a distinctive aromatic signature in your creations.
DOWNLOAD THE
PRODUCT SHEET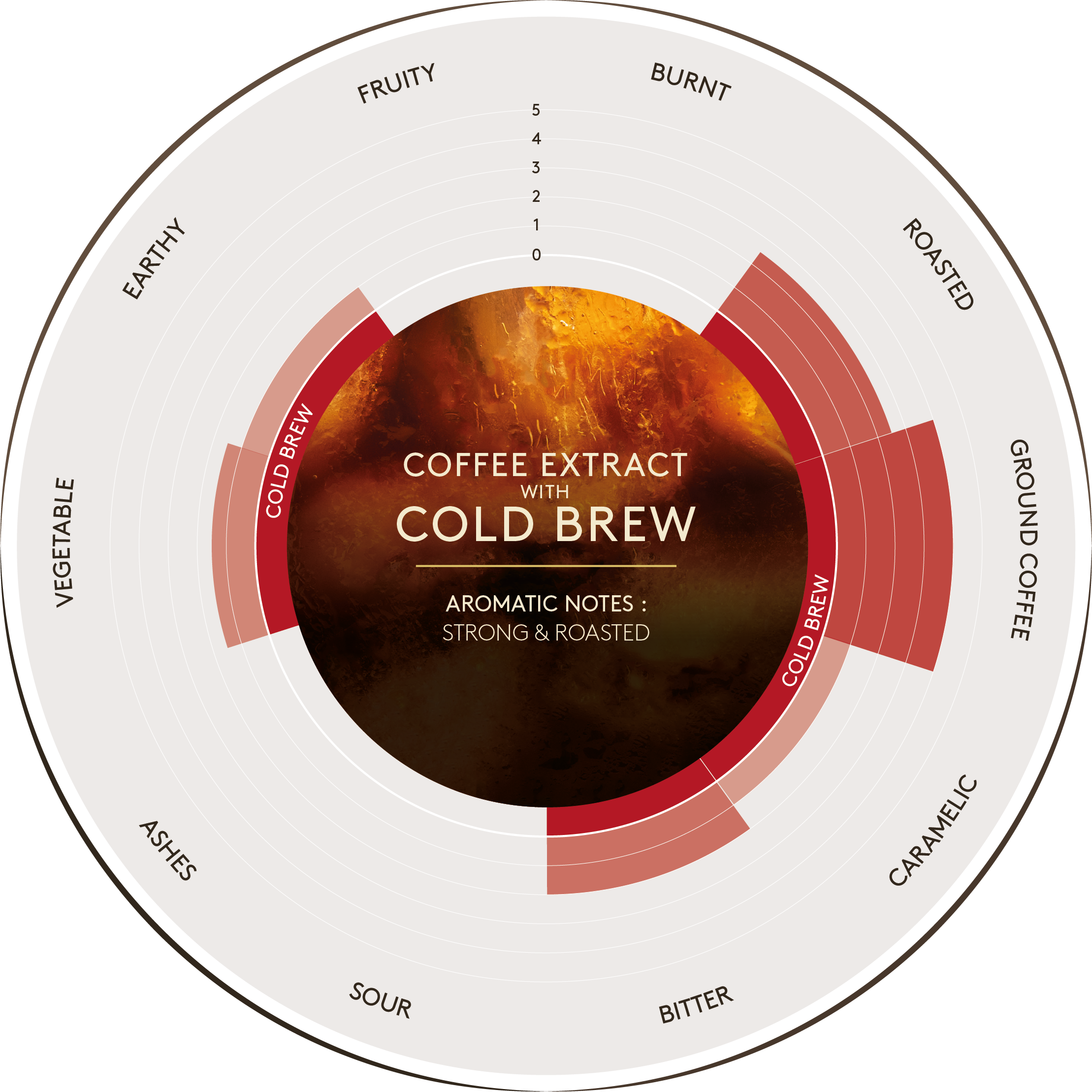 -Only 2 ingredients: coffee extract and sugar cane
-No colorings, no preservatives
Directions for use:
-For use in all applications: hot and cold drinks, cocktails, mixed beverages, ice cream, custard, mousse, sponge cakes, ganache, etc
Recommended dosage:
-2-10% by weight
-Shake well before use
Directions for storage:
-Refrigerate after opening
The added value:
-A strong and unique aromatic profile to give your creations a distinct signature flavor
an internationally-known French brand.
a family history since 1946.
a recognised and patented extraction process.
a recognised aromatic expertise.